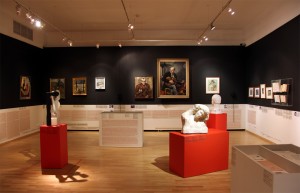 Dreams Exchange. Katarzyna Kozyra Exhibition educational workshop.
21-01-2012
Dreams Exchange is an educational workshop for children accompanying the Exhibition of Katarzyna Kozyra works in National Museum in Kraków. During the workshop we talk about the major themes present in Kozyra's works although we talk about it using the language understandable and inspiring for children.
Workshop run by
Malwina Antoniszczak and Joanna Pawluśkiewicz
.
1
2
3
4
5
6